05jun8:00 amUpperville Jump 4 Fun Unrecognized Day

Event Details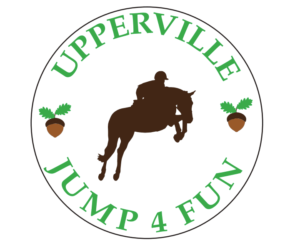 UCHS proudly presents Upperville Jump 4 Fun, an unrecognized day of showing, on Sunday, June 5, 2022! Upperville Jump 4 Fun is a fantastic and accessible way to show at the Oldest Horse Show in the United States.
CLICK HERE
for the Jump 4 Fun Prize list!
JUMP 4 FUN WILL START AT 8 AM SHARP, SUNDAY, JUNE 5, 2022.
PLEASE BRING A HARD COPY OF CURRENT COGGINS FOR EACH HORSE SHOWING.
PLEASE BRING PROOF OF CURRENT EHV VACCINATION.
PLEASE SCRATCH IF YOU DO NOT PLAN ON SHOWING.
PLEASE SCRATCH FROM CLASSES YOU DO NOT PLAN ON SHOWING IN.
SCRATCHES MAY BE DONE VIA HORSE SHOWS ONLINE.
more