An Iconic Summertime Event & Part of the Fabric of American Horse Sport
The oldest horse show in the nation
The Upperville Colt & Horse Show is the oldest and one of the most prestigious horse shows in America. Established in 1853 by Colonel Richard Henry Dulany, who also founded the Piedmont Fox Hounds, the show was originally designed to encourage better treatment of young horses and improve the local breeding stock.
Colonel Dulany chose one of his properties, Grafton Farm, as the site for his competition. Adjacent to the original Winchester Turnpike, now Route 50, Grafton was known for its stately oak and tupelo trees, with good grass footing. Contacted by Dulany, Louis Tiffany designed the first silver trophy, donating his labor and craftsmanship. Since its inception, the Upperville Colt & Horse Show has grown tremendously and is now established as one of the signature horse shows on the local, national, and international yearly calendars.
Today, the show takes place over the first full week in June and includes nearly two thousand horse and rider combinations. Prizes are awarded for in-hand hunter breeding conformation, and performance in both hunters and jumpers. Riders range from local children on their lead-line ponies to Olympic caliber horses and riders.
Popular attractions include the USHJA International Hunter Derby and the FEI 4* Grand Prix event that concludes the show on Sunday. Crowds are also entertained by fun exhibitions, like the Hat Contest and the Horses and Horsepower antique car show. An exquisite array of local and national vendors brings variety and interest to shoppers and foodies of every age and taste. Attracting tens of thousands of spectators each year, Upperville has been named Horse Show of the Year by the National Show Hunter Hall of Fame and the Virginia Horse Show Association.
For exhibitors, sponsors, vendors and spectators alike, participating at the Upperville Colt & Horse Show makes one a part of a longstanding legacy of equine excellence. The event is also home to many social traditions, from elaborate tailgate picnics to parties sponsored by prominent local residents and businesses.
Equestrians and spectators from around the globe look forward to coming together "under the oaks" each spring in the Piedmont of Virginia. Upperville Colt & Horse Show is far more than simply a show; it is part of a shared and cherished experience, deeply rooted in the best of American sportsmanship.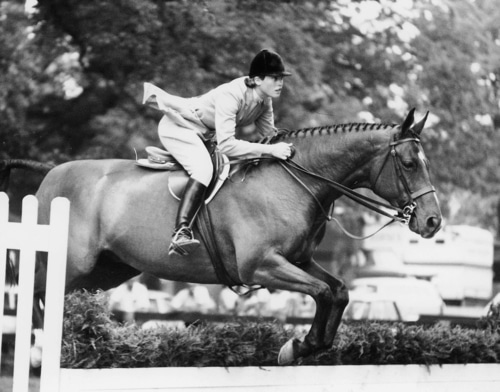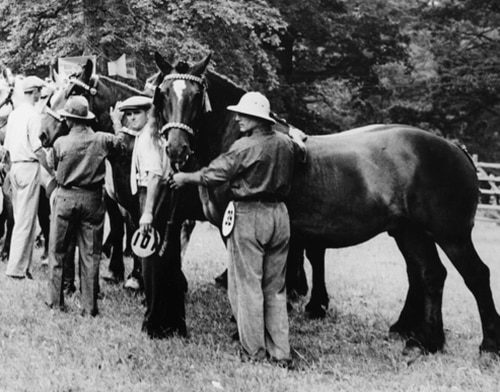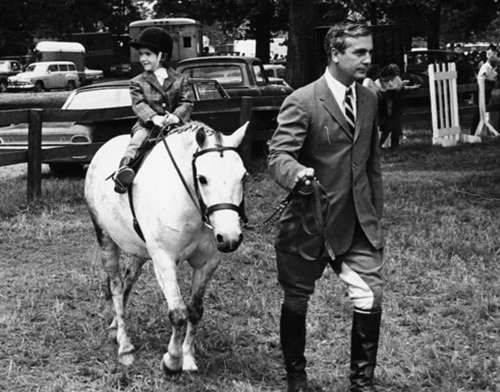 The Oldest Horse Show in the United States – Since 1853
U.S. Equestrian Heritage Competition
A "Horse Show of the Year" – as named by the National Show Hunter Hall of Fame and the Virginia Horse Show Association
A designated World Championship Hunter Rider show
A week-long USEF Premier Rated show

A mecca for horsemen – notable exhibitors include: General George Patton, Paul Mellon, Kathy Kusner, Rodney Jenkins, Katie Prudent, Michael Matz, Joe Fargis, and McLain Ward